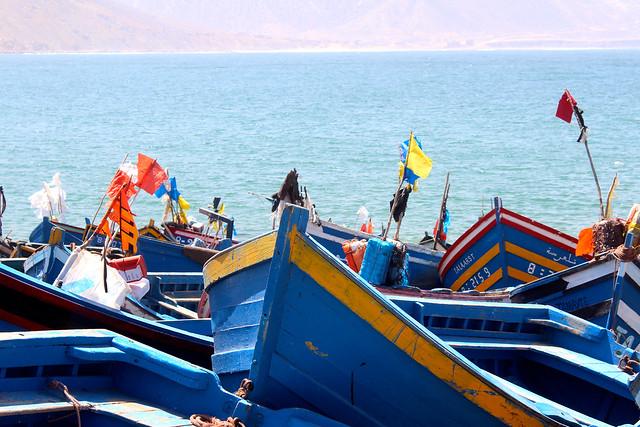 Online Orientations
Pre-departure online orientations identify helpful resources and discuss important topics like safe socializing, your physical and mental health, and road safety. Although these orientations are meant and required for study abroad students, any UMD traveler may benefit from watching them.
Group Orientations
Faculty and staff leading short-term study abroad programs are required to hold at least one pre-departure orientation that covers health, safety and security issues specific to the program's itinerary. The Education Abroad program management team can assist with planning these orientations.
Students going on study abroad programs should speak with their Education Abroad advisor to find out the dates and times of their required pre-departure orientations.
Non-Education Abroad groups (e.g. registered student organizations, clubs, international conferences, and international competition attendees) should also hold pre-departure orientations to help travelers think about and plan for their personal safety while abroad. For assistance with this, please email Leanne Johnson at lijohnso@umd.edu.
Individual Travel Safety Consultations
You can arrange an in-person or virtual travel safety consultation with Leanne Johnson, director of international risk management, to help you prepare for your trip. Based on your itinerary and activities, consultations can include experts from UMD's field research safety team, the U.S. State Department's Overseas Advisory Council, Crisis24 (security intelligence providers), and UMD's international medical assistance providers.
Everyone is encouraged to set up a consultation prior to any international UMD-related travel, especially if traveling to destinations with elevated or high-risk factors (e.g. countries or regions with a Level 4 U.S. State Department travel alert).
During the consultation, we will go over your travel arrangements, including communication methods, transportation plans, and accommodation details. We will also delve into your research topic or planned activities, considering the cultural context you'll be immersed in. Your objectives, personal identities, and concerns are as important as potential hazards, and strategies for risk reduction in these discussions.
Risk Management and Emergency Response Workshop
Risk management and emergency response workshops are held twice in the fall and twice in the spring of each academic year. While these workshops are intended and required for faculty and staff leading study abroad programs, all faculty and staff are welcome to attend.  If you like to attend the fall or spring workshops, please email Leanne Johnson (lijohnso@umd.edu). These workshops can be a helpful resource if you are thinking about proposing and/or leading a study abroad program. Faculty and staff who are leading approved and scheduled programs will receive a calendar invitation from Leanne Johnson in the term before their program departs.