We're stronger together
At Maryland, we are your compass for success in global learning. Our diverse team of dedicated professionals is committed to making the world a better place. We get it done through our campus collaborations and international network of partners, people, and organizations—it is only together that we move fearlessly forward.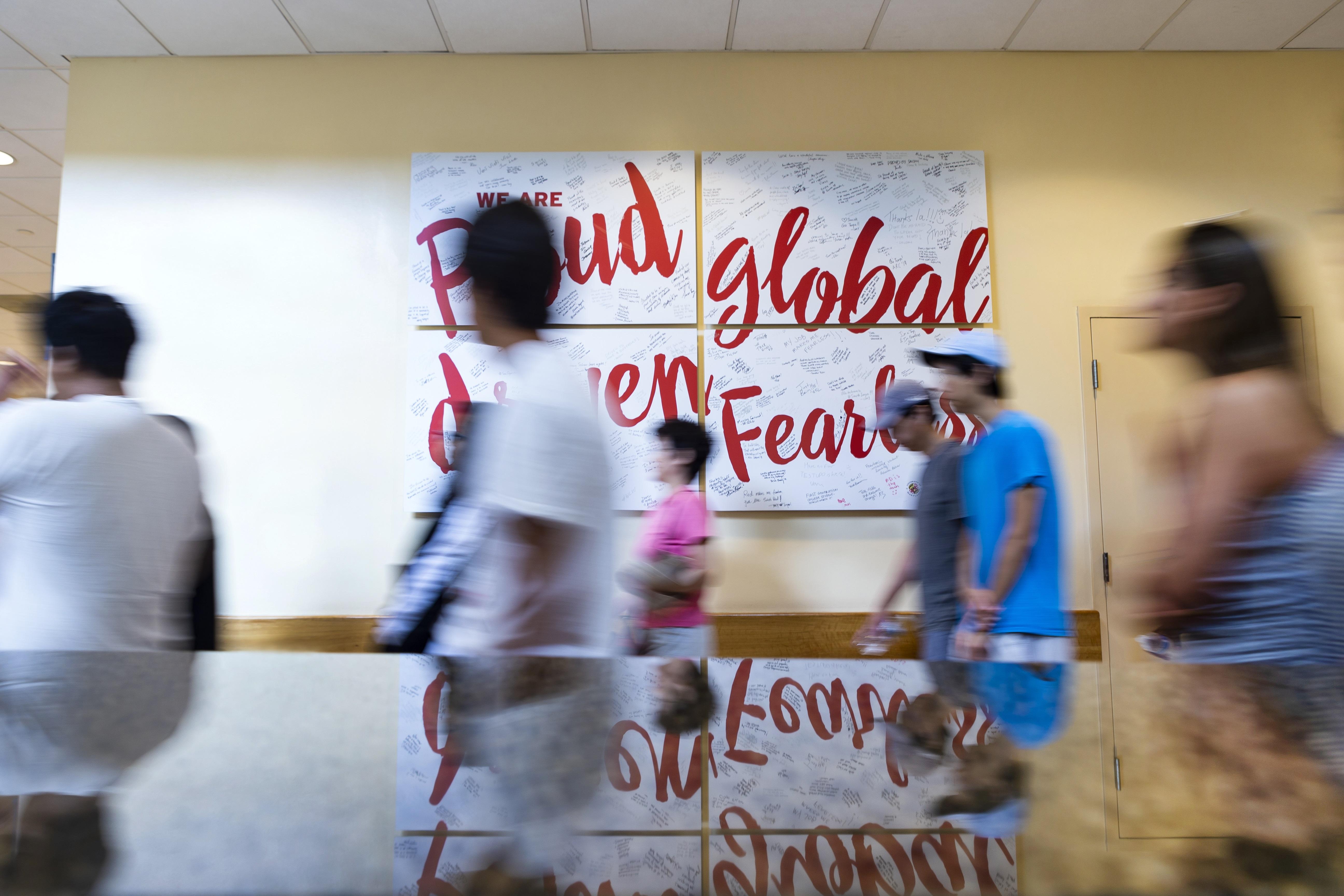 And we're here to help
Do you have questions about setting up a workshop? Want to get involved in international research? Curious about setting up a Global Classrooms course? Need information on immigration? At your service, whenever you need us. See which office best suits your needs below.
Education Abroad (EA) 
We offer immersive, academically-based international experiences for all Maryland students—equipping future generations of global citizens through long and short-term, study abroad programs and exchanges.
Global Learning Initiatives (GLI) 
Through this initiative, we guide academic units with the integration of global learning modalities into their curricula. Our expertise includes strategic planning, advising, workshopping, and design sprints. Reach out to us to learn more about how we can support you today!
International Student & Scholar Services (ISSS) 
From pre-arrival to departure, we support international students and scholars at every stage—from the Maryland application process, visa and immigration requirements, and how to make the most of their experience while at Maryland, making our international community feel at home is our top-priority.
The Office of International Affairs (OIA) 
For us, the heartbeat of our work is elevating the international character of the university through facilitating international partnerships, events, and opportunities for our Terrapin network. Through a strategic approach, accounting for the diversity of our community, we champion all Maryland Global offices and campus partners in their endeavors to integrate global learning for all. Using multiple channels, we also communicate the work of our offices and constituents, reaching, growing, engaging and inspiring diverse and interested audiences.