Are you interested in practicing Spanish with a native Spanish speaker? Apply for the Talk2Me program, hosted by our international partners at Pontificia Universidad Católica de Chile (UC Chile), to get paired up with a Chilean student for weekly conversations during fall or spring semester. 
When can I apply?
Applications for Fall 2023 program are now closed.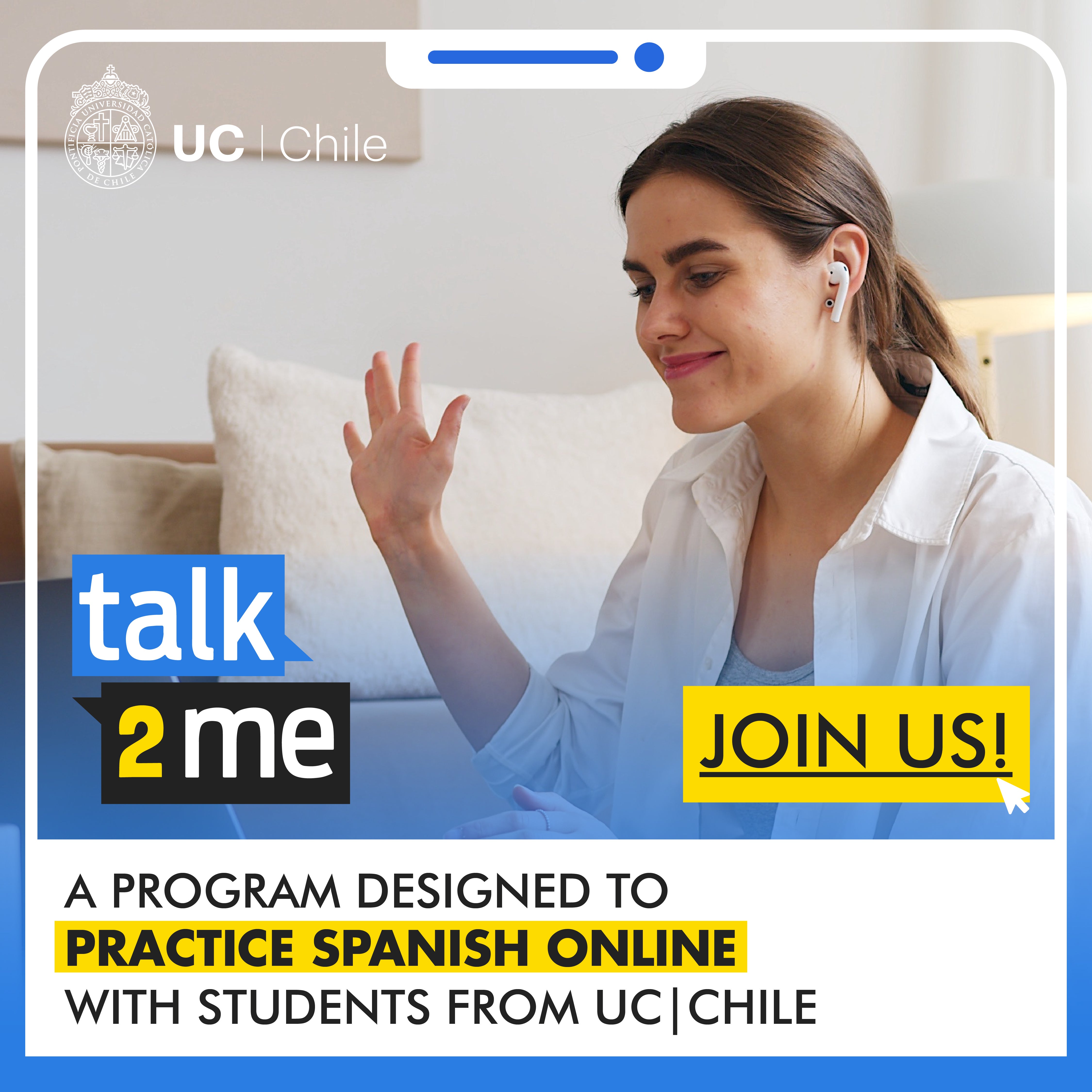 Program Details
During this eight-week program you will meet with your UC partner once a week for at least one hour, exchanging ideas on a given topic. To foster the best outcomes for both students, you will be expected to have sufficient knowledge of your partner's language in order to actively participate in the activity.
How will this program help you? Here's a preview:
prepare you for a semester abroad in a Spanish-speaking country,
maintain your language skills after studying abroad,
enrich the language learning process if you are unable to travel
Application information
For general questions, please contact the Global Learning Initiatives team at info-gli@umd.edu.