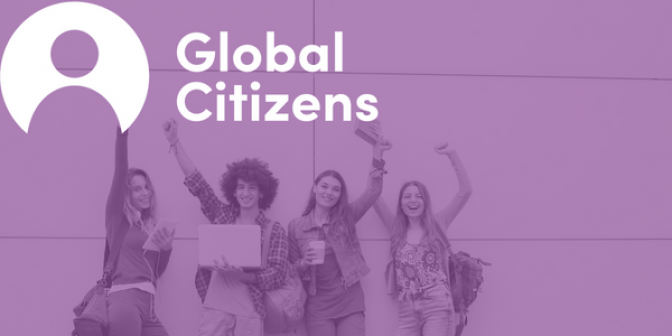 When can I apply?
Internal applications for Global Citizens Spring 2024 will open on January 29, 2024. 
Program Details:
The U21 Global Citizens Program is a three-week experiential online course designed to help you develop the leadership skills needed to advance your understanding of the most pressing global challenges of our time. In this program you will connect and collaborate with a cohort of students from across U21's international network, where you can expect to:
Be ready to take rapid action on the UN Sustainable Development Goals (SDGs)
Work closely with diverse networks
Challenge preconceptions and better inform other people's perspectives
Live and maintain your values and integrity
Connect to U21 students around the world
For those who complete the three-week program and the final assessment will be awarded a Global Citizenship micro-credential from U21 and Common Purpose, which can be used on your professional resume and displayed on your LinkedIn profile. Wondering what activities you can expect? Here's a preview:
Three weeks of online learning and engagement with students across the globe.
Approximately three hours of asynchronous learning each week that students can undertake at a time that suits them via the U21 Global Citizenship online portal.
An additional live reflective session each week via video conference. Facilitated by Common Purpose, these sessions will consolidate learning and serve as an opportunity to interact with other participants in real-time. These sessions will be offered twice weekly to offer viable options in every time zone represented.
Application Information
Cost: $0 (U21 will cover program costs for Maryland's nominees.)
Registration deadline: Internal applications for Global Citizens Spring 2024 will open on January 29, 2024.
Prerequisites & Restrictions: All students currently enrolled at the University of Maryland, College Park are eligible to apply. Priority will be given to undergraduate students. Please note students who have previously completed the U21 Global Citizens program will not be eligible to take part again.
Spaces available: 75
Course dates: March 11-29, 2024
Synchronous sessions dates: see U21 program page.
Questions & Contact Information
For more information, review the course guide.
For general questions, please contact the Global Learning Initiatives team at info-gli@umd.edu.