We invite campus, national, and international experts to share their knowledge with the Maryland community in support of our global engagement efforts. From collaborative brainstorming to international partnering events, fostering international student success or developing project-based global learning, our sessions help you stay up to date with the latest conversations in international education, build community with like minded colleagues, and advance your own global engagement.
Workshops and Design Sprints Opportunities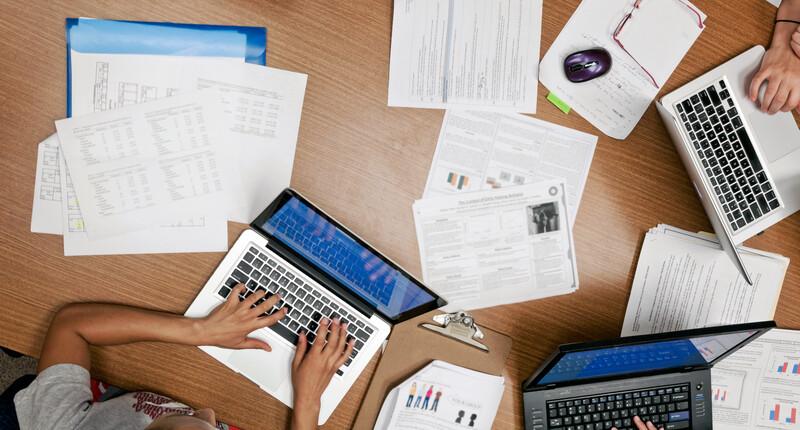 Global Learning Design Sprint
Global Learning Design Sprints are a collaborative brainstorming space for faculty to think through their course development or enhancement process. Global Learning Design Sprint provides relevant content to draw on and expand prior knowledge and share tools and tips to elevate your global connections.
Fill out the Design Sprint interest form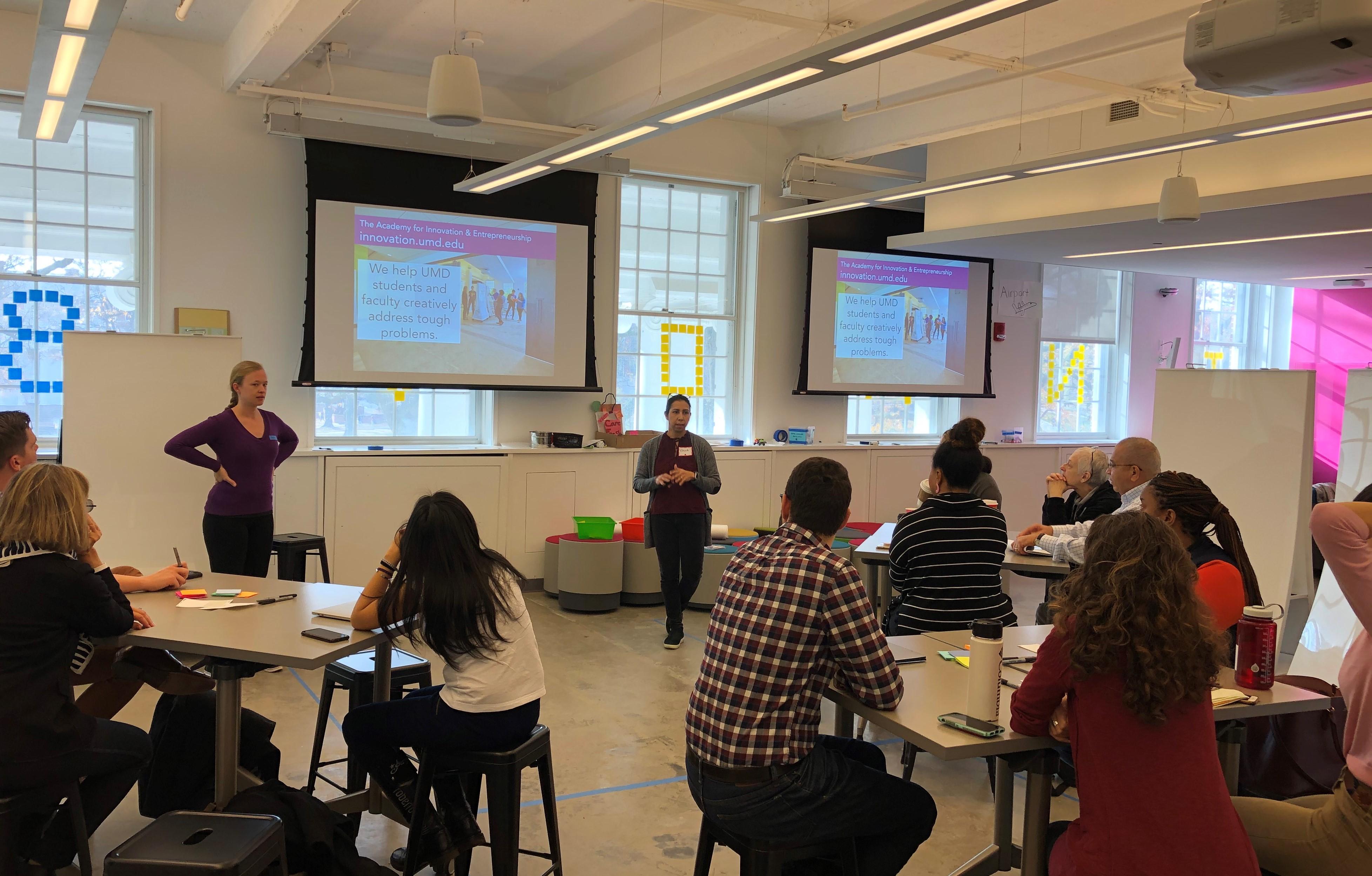 Upcoming Workshops
Join the Global Learning Initiatives for a workshop on funding for global education projects. GLI will convene a panel from various funding agencies to share with you the grants available to support your global learning goals. This upcoming workshop, we will have representatives from the Department of Education, Stevens Initiative & Fulbright. RSVP and date coming soon. 
Keep up to date with our workshop schedule
November 8, 2023
In this in-person workshop, we were joined by Amirah Nelson, Senior Outreach Officer from the Fulbright Specialist Program at World Learning, Christine Shiau, Executive Director from Stevens Initiative at The Aspen Institute, and Gabriela Gillespie, Program Officer from the  U.S. Department of Education's International & Foreign Language Education (IFLE), who presented to UMD faculty and staff diverse funding opportunities provided throughout the year.
April 26, 2023
U.S. Department of State's Bureau of Educational and Cultural Affairs (ECA) Chief Evaluator, Natalie Donahue, and Elizabeth Botkin provide a concrete example of how assessment is built to address a global learning project, as they introduced ECA's development of the MODE framework for assessing the vast and diverse global portfolio that makes up ECA programming. 
April 4, 2023
Samantha Brandauer, Associate Provost & Executive Director of the Center for Global Study & Engagement at Dickinson College and co-director of the Community-Based Global Learning Collaborative presents her work focused on how universities can strive to create the conditions to build sustainable and reciprocal Global Learning partnerships.
March 6, 2023
Dr. LaNitra Berger, NAFSA President and Chair of the Board of Directors, Scholar and Program Director for African & African American Studies at George Mason University and author of "Social Justice and International Education" introduces the concept of social justice in connection to international education, expanding its interpretation and providing examples of concrete applications. 
December 13, 2022 
Dr. Mara Huber, Associate Dean for Undergraduate Research and Experiential Learning has significantly expanded project-based education at University at Buffalo (UB). She is founder of the UB Project Portal, a web-based platform that connects students with mentored projects, leveraging digital badges. Opportunities include engagement with global non-governmental organizations, allowing students to contextualize the United Nations Sustainable Development Goals while contributing resources and talents.
 
October 18, 2022
Dr. Hilary Landorf is the founding Executive Director of the Office of Global Learning Initiatives at Florida International University, overseeing FIU's university-wide initiative, Global Learning for Global Citizenship, winner of NAFSA's 2021 Paul Simon Award for Comprehensive Internationalization, the Association of Public and Land-Grant Universities' 2019 Gold Award for Inclusivity in Global Learning, Research, and Engagement, and the Institute of International Education's 2016 Heiskell Award for Internationalizing the Campus. She is an Associate Professor in the School of Education and Human Development, and program director of FIU's Master of Science degree program in International and Intercultural Education. Hilary's latest book is Making Global Learning Universal: Promoting Inclusion and Success for All Students , co-authored with Drs. Stephanie Doscher and Jaffus Hardrick, and co-published by Stylus Press and NAFSA.