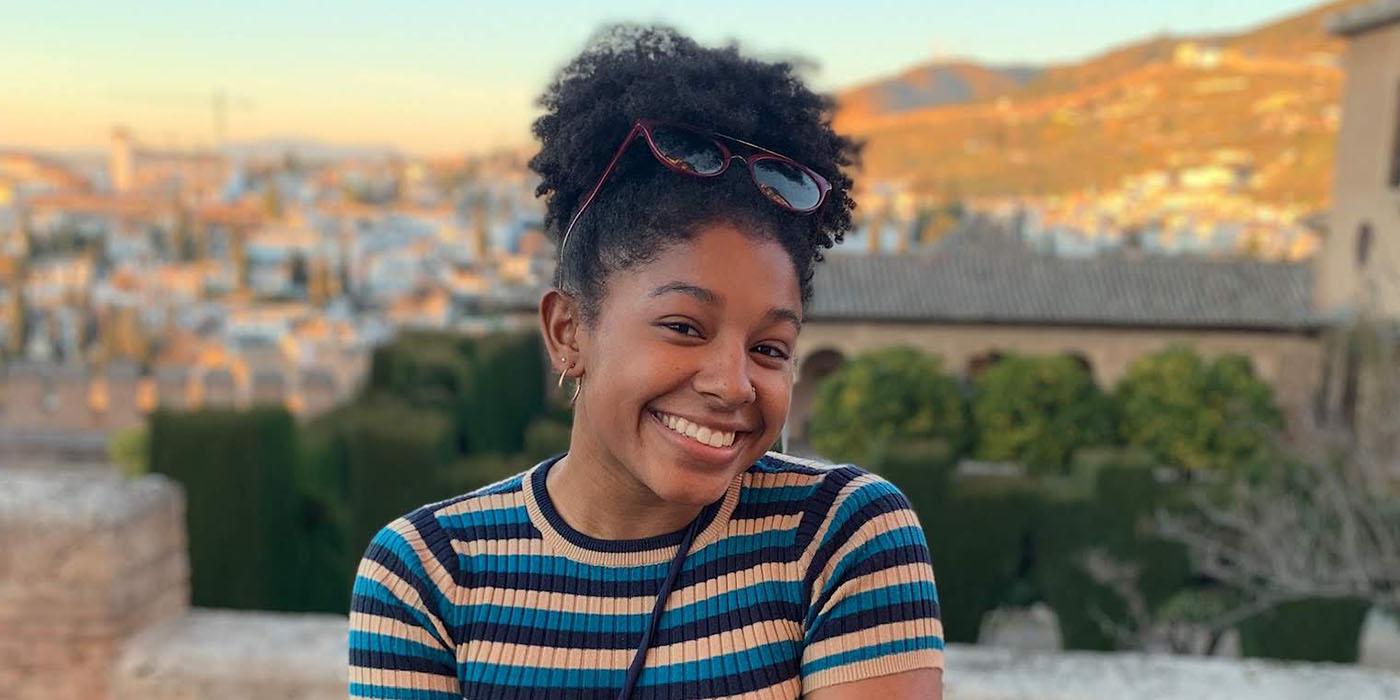 Program: Clark-in-Madrid (Spain)
Term: Spring 2019
Major: Aerospace Engineering
Studying abroad in Madrid was one of the most rewarding experiences I have ever had. 
I learned that I'm more confident and independent than I knew - even in a foreign language. My interpersonal and Spanish skills improved so much in my time in Madrid, and I met some incredible professors and peers from Italy, Brazil, Croatia, France, and even Korea. Studying abroad allowed me to step completely away from my comfort zone, and truly broadened my global perspective.
Advice for future #TerpsAbroad: 
I'm a black woman, and to any other black students studying abroad, just know that Madrid is a very racially homogenous city. It was a bit jarring at first, but people are very welcoming, so you won't have anything to worry about. ​
Study abroad is the experience of a lifetime, and if you haven't considered it, you definitely should! There are a lot of myths that study abroad is too expensive or will interfere with your coursework too much for you to enjoy your time away. Neither of those were true for me, which I'm thankful for.
One of my favorite experiences from studying abroad would be traveling to Marrakech, Morocco during a long weekend. 
My friends and I were able to ride camels and sleep in the Zagora desert for a night - and I had never seen more stars - or sand dunes - in my life. We met some incredibly kind people while there, ate some delicious tagine and drank the most wonderful tea. Visiting Morocco was an experience I will forever treasure.
The hardest part of studying abroad for me was being away from my family and friends. 
Adjusting took about a month for me - just getting used to the time difference and being in a completely new place - but I made an amazing group of friends in Madrid, and we spent so much time together and traveled so often I didn't even have time to be homesick.