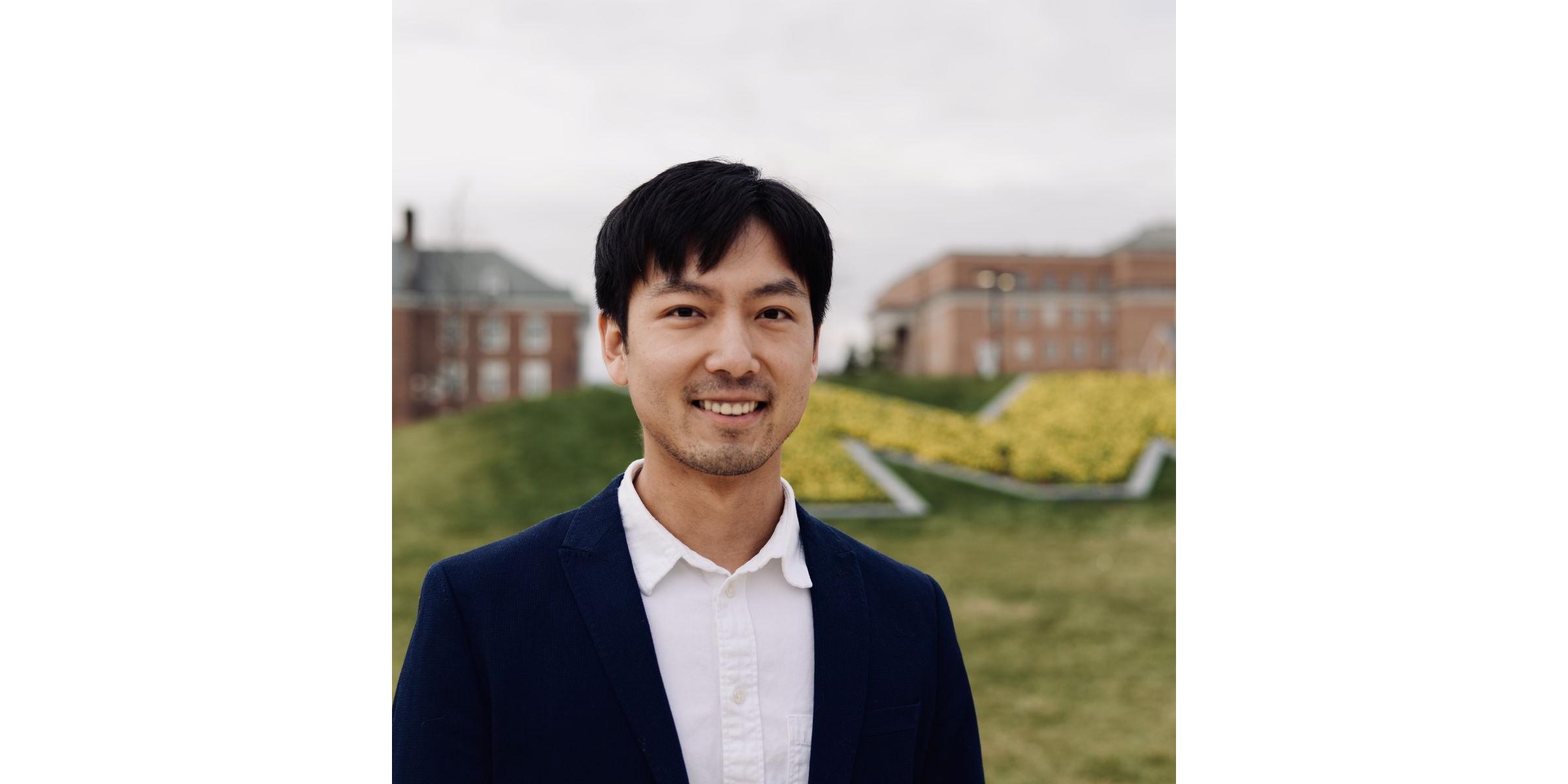 The Language Partner Program (LPP) serves as a premier opportunity for UMD students of the School of Literature, Languages, and Cultures (SLLC) and international students to form personal connections and develop foreign language skills. One SLLC student and one international student are paired together for weekly hour-long conversations on a predetermined topic. This can range from anything from K-Pop, to food, to TV shows, and more. For fifteen weeks throughout the semester, these students come to know their partners on a personal and academic level, and this relationship is crucial to the program's success. 
Xinyu Zhai, program coordinator for the LPP and International Student Advisor for UMD's International Students & Scholar Services (ISSS), joined the team in January of 2021. Previously, Zhai worked for the University of Alabama at Birmingham (UAB) as an English course instructor and program coordinator. As a non-native English speaker and former participant in similar programs at UAB, this gives him a unique perspective about the enduring value of learning and practicing another language in higher education. When it comes to foreign language acquisition, learning within the context of a community provides you with the cultural and practical nuance to make deeper connections with what you're studying. Further, learning another language provides the perspective to view the world in a completely new way. 
"I'm proud that I speak another language. I don't feel bad about not being a native English speaker—being able to speak another language opened up my vision to everything," said Zhai.
Beyond the cross-cultural and social benefits of these pairings, data shows that working within the context of a partnership fosters success in all areas. A study from the American Society of Training and Development shows that working with a partner at regularly scheduled meeting times raises the success rate of any endeavor to 95 percent. Additionally, the pursuit of learning a new language improves memory, neuroplasticity in the brain, and multi-tasking abilities.
For college students, these skills could not be more important for other areas of academic study and out in the workforce post-graduation. Being bilingual is a highly marketable skill that only continues to accrue value in our increasingly globalized world. In fact, the demand for bilingual candidates has more than doubled in the past five years. 
UMD is no stranger to this fact, and internationalization in learning has become an integral part of our long-term strategic plan to advance the public good and cultivate globally minded citizens. Achieving these long-term goals would not be possible without the element of community-based learning. In addition to the Language Partner Program, virtual project-based experiences like Global Classrooms and living-learning programs like the Language House show that meaningful learning cannot take place in isolation. The pursuit of a common goal, whether it's learning another language or helping advance healthcare in Bangladesh, allows students of all backgrounds to connect to something greater than themselves through an expansive peer network. When asked about advice he would give to both domestic and international students, Zhai's view is to make the most of the opportunities available on campus. For international students on campus, these learning communities also promote opportunities for professional and personal development. Working alongside a domestic student dually allows them to improve their own leadership skills and immerse themselves fully in the UMD community, while retaining their identity as an international student. 
"I'm not saying they should be Americanized. They still can keep their identity, but to get a better study and living experience in the U.S., the more you are immersed in this environment, the more you adapt, the easier your life becomes," said Zhai.
A testament to the success of this program is as simple as an observation. At the beginning of the program's collective meetings, you will find the domestic and international students sitting separately. 
"After a whole semester, they've built this personal relationship, they know each other a lot better. And of course, in the second meeting, which is the last one before the semester ends, they'll be sitting in pairs," said Zhai. It's a reminder that strangers are able to become each other's teachers and friends.
For students interested in learning a new language outside of the SLLC, you don't have to be a member to practice your foreign language skills. Informal learning events such as the Language House Language Chats encourage students from all areas of academic study to practice their language skills informally with their peers of varying proficiency levels. Their offerings this term are extensive with twelve languages represented, ranging from Russian to Persian to Korean and more. When it comes to bridging the gap between international and domestic UMD students, building relationships that are rooted in humility and genuine respect for the other allow us to take full advantage of sharing this campus. After all, we have so much to learn and to offer one another under the shared identity of fearless Terps.
Are you an international student or a domestic student engaged in global learning and cross-cultural exchange at UMD? Share your experience with us by emailing international-info@umd.edu for a chance to be featured in an upcoming story.