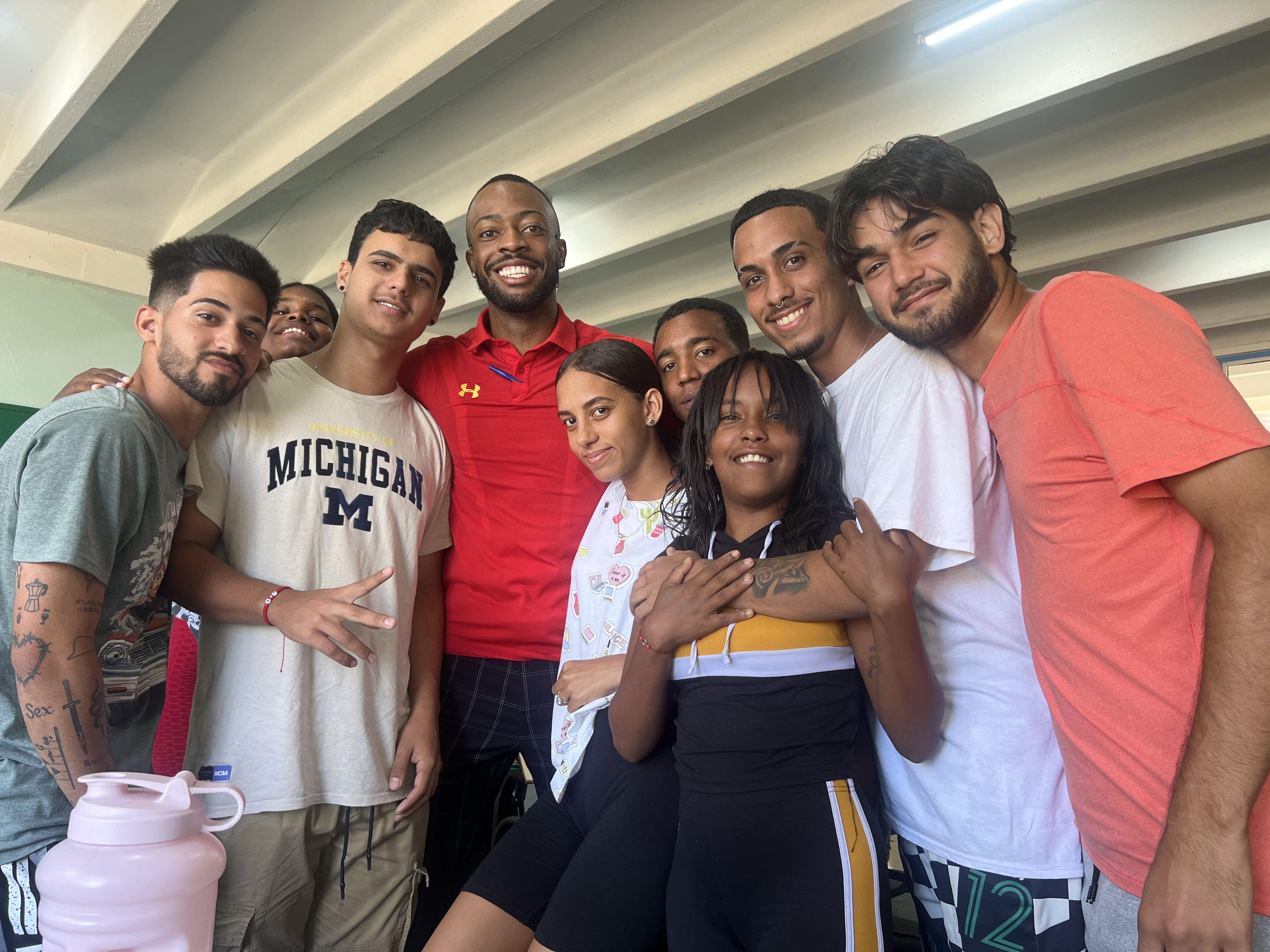 Maryland Athletics—you know them, you love them, you go to their games. Sporting events are an undeniable part of what it means to be a Terp—alums and current students alike can share in the same core memories of walking to SECU stadium or Xfinity Center, cheering as loud as they can when we score, and donning jerseys with an easy pride that lasts a lifetime.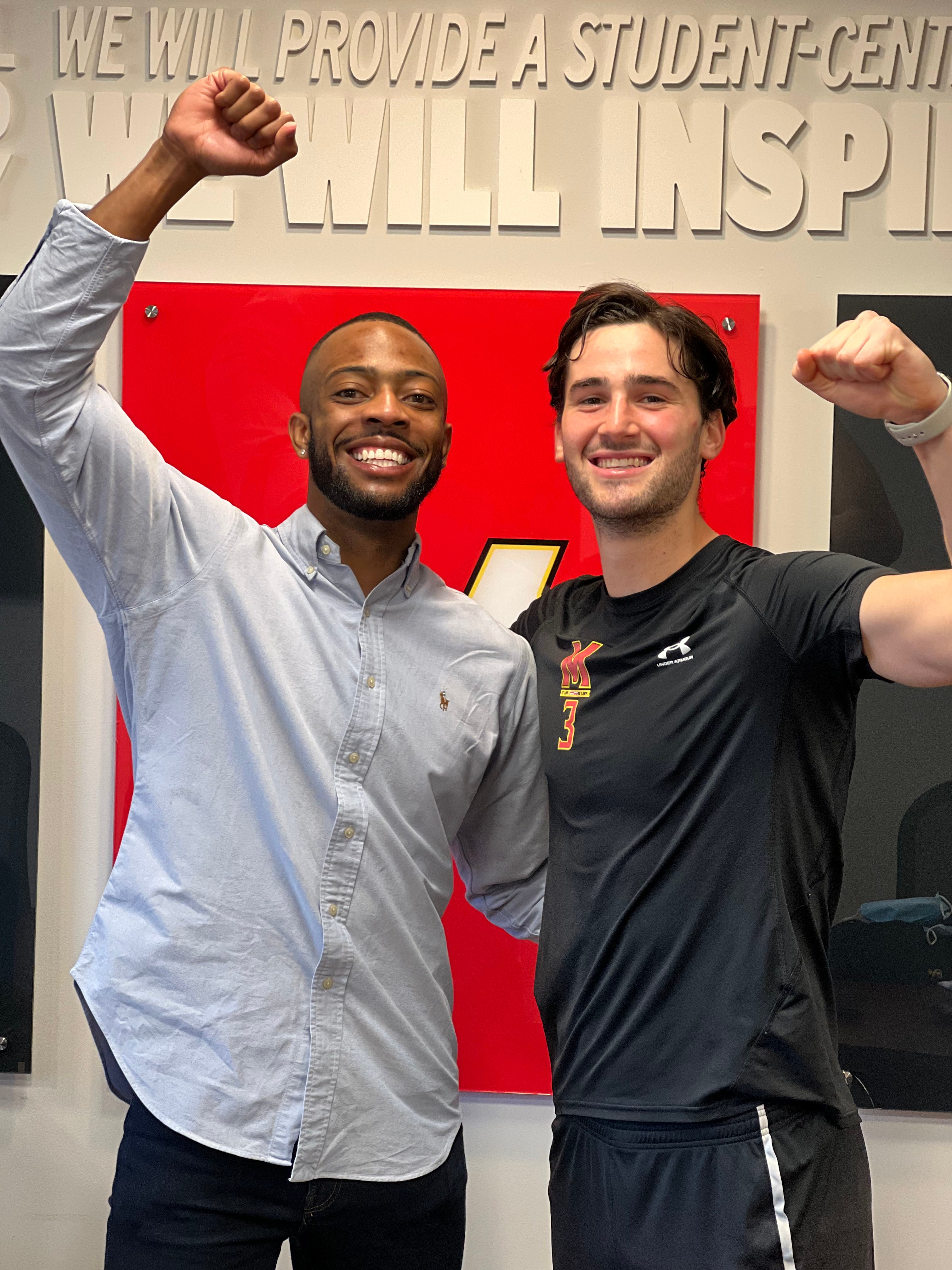 And it's not just our American Terps who take part in the spectatorship—you can find a Terp in any bar or living room around the world watching our basketball team dunk on Duke, or our football team press on against Penn State. Beyond our broad spectrum of viewers, our teams are made up of extraordinary players from around the world. But when the stadium lights turn off and graduation rolls around, what happens to them if they're not going pro? For Tim Bryson, Ph.D. student in the College of Education, this question lingered during his four-year tenure as the program director of student-athlete career development for Maryland Made Athletics, fostering better career outcomes for international athletes. His solution? Meet students where they are, and walk with them every step of the way.  
"Ten percent of athletes at Maryland are international. I'm like, why are we not doing more? And what else can we be doing to make sure they're transitioning to the workforce post-Maryland, whether they stay in the U.S. or not?" said Bryson.
Bryson identified this support gap from a chance encounter with international athlete Bibi Donraadt '22 in the Xfinity Center parking lot. When he asked her why she didn't apply for a leadership position in Pre-Health Terps, an organization helping college athletes pursue careers in the medical field, she didn't even know she could—assuming these positions were only available to American students. Missing out on a leadership position in your field is a bummer for the American and a potential career ender for the international student, whose F-1 visa is dependent on the alignment between their field of study and off-campus employment. 
"Career development is more than just the Career Center's responsibility," and further, "I realized that I can't be working in student-athlete career development and not know what this [visa] process is," said Bryson. 
This moment proved foundational for Bryson, informing his professional and academic strategy in approaching international student affairs. Donraadt and Bryson, alongside Canadian students Christine Laurie '24 and Mackenzie Morgan '23,l swiftly re-launched WorldWide Terps in 2021,  the Maryland international student organization supporting athletes in their adjustment to American university life and entry into the global workforce. Today, WorldWide Terps is thriving, spearheaded by student leadership, and building a network of empowered athletes around the world through professional development opportunities and community events—such as their annual Thanksgiving dinner, complete with a smorgasbord of cultural dishes. 
"International athletes can lead the way and help show that you can work anywhere in the world because you've been prepared to do so," said Bryson. 
While we expand internationally by recruiting athletes from around the world, providing them with a positive experience, including support that extends off the court, is something that Bryson notes fosters a tradition of success and boosts Maryland's attractiveness as an institution. 
"When international athletes come here, and those who want to stay? Great. Those who want to go back home? Even better, because these are now your alumni ambassadors," said Bryson.  
Since his departure from Maryland Made in 2022, his work in the athletics sphere has continued with his podcast and independent consulting, "Walk With TFB", exploring the intersections between education, sport and culture. On November 3, 2023, Bryson was awarded the Global Student Leadership Award through Diversity Abroad for his commitment to increasing access, fostering diversity, and promoting an inclusive environment for international students on campus. For the athletes that he supports, the human relationships continue alongside the positive ripple effects of his interventions, which center the dreams of the players and give them the tools they need to get there. 
"If I'm not here, you will still be in a position to win," said Bryson.